JUMP TO SUMMARY
When it comes to functional outdoor footwear, the Lems Boulder Boot is a true pioneer. Touted for its many impressive design features (as well as for its comfort), the Boulder Boot has long been a go-to for outdoor enthusiasts and those looking to flash some style around town. In this review, we examine the Lems Boulder Boot in greater detail to gain a better sense of its merits and any potential pitfalls. We also discuss the various ways that you can use this lightweight boot as well as who it is most well-suited for. Read on to learn more about the Lems Boulder Boot!
Notable Design Features
The Lems Boulder Boot incorporates a variety of foot-health-positive design features, the three most notable of which are the following:
Wide Toe Box: One of the most important design features built into the Lems Boulder Boot is the very generous toe box that allows for natural toe splay. Being able to spread your toes the way nature intended is crucial in maintaining optimal foot and toe health. The Boulder Boot respects normal foot and toe anatomy because it has a toe box that is widest at the ends of the toes, where you need the width the most. Most conventional boots have a toe box that tapers from the ball of the foot out to the ends of the toes, which can cause all sorts of foot problems, including bunions, hammertoes, ingrown toenails, neuromas, plantar fasciosis, shin splints, and runner's knee. Straight, splayed toes are our birthright, and the Lems Boulder Boot helps enable this by staying out of the way of the foot and toes as much as possible.
Zero Drop Platform: Another feature of the Boulder Boot that promotes optimal foot health is the completely flat sole from heel to toe. It's extremely difficult to find a boot that doesn't have at least some degree of heel elevation or toe spring—two design features that cause a lot of problems in the foot. But the Lems Boulder Boot has a completely flat support platform that allows your foot to support itself and the rest of your body. Having both ends of your main foot arch on the same plane is absolutely critical for stabilizing your foot and ankle, preventing excessive pronation, and enabling natural arch support. Just like an arch bridge, your foot's main arch needs a level support surface on each side of the arch for optimal support, not something propping it up in the middle.
Flexible Sole: Another outstanding design feature built into the Lems Boulder Boot is its extremely flexible sole. Most conventional boots have rigid soles that effectively immobilize your foot, often in a bunion configuration or other toe-deforming position. The Boulder Boot, on the other hand, largely stays out of the way of your foot, letting your foot function the way nature intended. The flexible sole of this boot, which can be easily bent, folded, or twisted, promotes a natural strengthening of your foot and lower leg muscles and improves your ability to sense and feel the ground beneath your feet. The flexible sole of these minimalist boots also allows them to be easily folded and packed, making them the perfect travel companions.
This unique blend of design features makes the Boulder Boot an appealing option for those interested in restoring optimal foot health and practicing a more natural gait.
Other Notable Attributes
In addition to the notable design features mentioned above, the Lems Boulder Boot possesses a number of other favorable attributes or elements, including:
Low Cushioning: The Lems Boulder Boot does not incorporate any energy-sucking spongy padding beneath the foot, which is just as well, as excessive cushioning can, in most cases, actually undermine foot, joint, and musculoskeletal health. Indeed, your foot already has the best possible built-in cushioning in the form of various fat pads; the Boulder Boot just adds another small layer of soft rubber to help gently buffer any excessive pressure that occurs when traversing trail features like roots, rocks, and twigs.
Low Stack Height: With a stack height of 10 mm (that's 10 mm without the included 3.5 mm insole, which we recommend removing), the Lems Boulder Boot places a relatively small amount of material between your foot and the ground, though it still does insulate and protect your foot quite well. This relatively low stack height helps reduce the possibility of ankle sprains and yields a better connection to the earth. A stack height of 10 mm falls within the optimal range for most users.
Low Overall Weight: The lightweight nature of these foot-friendly boots is another one of its top attributes. Each boot weighs about 10 oz. (men's size 10), so it's almost guaranteed that the Boulder Boot will be lighter than any previous boot you have tried. It's hard to appreciate just how lightweight these boots are until you hold both a conventional boot and the Lems Boulder Boot at the same time. The weight difference truly is remarkable.
Lack of Motion Control Elements: The Lems Boulder Boot does not incorporate any built-in "motion control" elements or "technology," such as arch props, rocker soles, or other types of foot "augmentation." This is a positive, because interventions like this that try to control the foot's motion and movement almost always prevent the foot from functioning the way nature intended. Indeed, the Boulder Boot lets you step freely, without external forces meddling with your gait.
Comfort: Foot comfort is a prominent and notable attribute of the Lems Boulder Boot. Most people find that they can comfortably wear this boot for prolonged periods, including on long hikes over a variety of terrain. The internal environment of the Boulder Boot, along with its foot-friendly design, makes it a true joy to wear. When compared to conventional footwear, this boot is clearly a cut above.
"IT" Factor: The Lems Boulder Boot receives top grades when it comes to "IT" factor, which is an indication that it successfully melds foot-health-positive design features with foot comfort and aesthetic appeal. This is a boot that many people find attractive, and for most wearers of the Lems Boulder Boot, it's a footwear option that is used on a regular basis (and for a variety of purposes). This is also a boot that many people take with them when they travel, which is a good indication of its versatility and value.
Vegan Materials: Though most versions of the Lems Boulder Boot are not vegan, the Black and Pinecone colorways (as well as the Jet Black option in the Boulder Boot Mid) are, so there are at least a few options in this boot that do not incorporate any animal products in their construction. Note: See the section below entitled "Available Options" for more info about the various types of Boulder Boot on offer to consumers.
Laces: A minor attribute but a thoughtful one nonetheless: Most colorways in the Lems Boulder Boot come with two unique sets of laces!
The Lems Boulder Boot is awash in beneficial design features and excels by minimizing its impact on your foot and toes. Indeed, the Boulder Boot lets your foot do the work (instead of offloading it to the boot itself), which is the mark of a truly evolved and strength-promoting footwear option.
SHOP LEMS BOULDER BOOTS
Best Uses
Versatile by nature, the Lems Boulder Boot cannot (and should not) be pigeonholed in terms of how it must be used. Indeed, it's a boot that covers a wide range of possible uses, everything from multi-day treks in the mountains to urban explorations in concrete jungles. A lot of people, including us, use the Lems Boulder Boot on the trails, as a go-to hiking boot, especially in the shoulder seasons when it feels more appropriate to be wearing a closed-toe footwear option. But it's lightweight and breathable nature lends itself well to warm weather outings, too, and we wouldn't hesitate to strike off on a long walk in these boots on even the hottest of days.
What's also surprising about the Lems Boulder Boot is that it makes for an excellent running shoe. It helps expand our definition of what a running shoe is (or could be), which is something we really appreciate about this model, and something that consumers in general would be wise to ponder (given the injurious conventional running shoe options that are so ubiquitous in the marketplace today). Mountain bikers also like the Boulder Boot, not only for its foot-friendly qualities, but also because it protects the ankles from the whip and scratch of trailside foliage. For many mountain bikers, a Lems Boulder Boot and Catalyst Pedals pairing is a truly special marriage that improves ride quality and promotes trailhead conversations about optimal pedaling mechanics and foot health.
So, the active outdoor nature of these boots is well established, but they can also serve you well in more casual situations, such as short trips around town to your favorite coffee shop or for grocery runs to your local supermarket. They pair nicely with a variety of casual wear and offer you, the user, an attractive footwear option that looks right at home on city streets. The Lems Boulder Boot really does bridge the gap between functional, trail-worthy footwear and refined urban style, and you should feel confident using this boot in a wide variety of situations and scenarios.
Suitability
One of the great things about the Lems Boulder Boot is that it is well-suited to a variety of foot shapes and users. Those who are experienced with minimalist footwear will find the accommodating Boulder Boot to be sufficiently lightweight and foot-friendly in all the ways that truly matter, and it offers those with strong, resilient feet the opportunity to experience excellent ground feel. At the same time, the Lems Boulder Boot can be used by new adopters of functional, foot-shaped footwear to start down the path of foot strengthening and rehabilitation. The Boulder Boot, when used judiciously in this population and for this purpose, can serve as a sort of training tool to restore optimal foot and toe function with each and every step.
For those hoping to prevent or address particular foot or toe problems, the Lems Boulder Boot can, in many cases, offer the opportunity to realize much improved musculoskeletal health. The Boulder Boot is not a panacea, but it's anatomically appropriate toe box, zero drop platform, and flexible sole help alleviate a lot of the forces that act upon the foot and toes in conventional footwear and that cause passive toe deformities and other foot problems. When properly introduced, and when used in conjunction with other natural footgear and natural foot health approaches, the Boulder Boot can be helpful in preventing or addressing bunions, bunionettes, hammertoes, other types of crooked toes, flat feet, ingrown toenails, neuromas, plantar fasciosis, shin splints, and runner's knee.
Note: Always consult with your physician before adopting any boot for the purposes of managing an existing condition; your foot care physician is in the best possible position to know if the particular model you're considering is right for you and your situation.
Available Options
There are currently five unique versions of the Lems Boulder Boot available for purchase. They are all based on the same last, or foot mold, so the shape and overall construction of the boot, as well as the fit and feel, are comparable across all five iterations. The principal difference between them (with one notable exception) is in the upper material used. The current available options are:
Vegan: The Boulder Boot Black and Pinecone colorways have uppers constructed exclusively from 1200 denier nylon, making them the two vegan options in this model (the Boulder Boot Mid in Jet Black is an additional vegan option). The nylon upper is both protective and breathable, two features that serve your foot well during active outdoor adventures. This version of the Lems Boulder Boot is water-resistant.
Nylon + Leather: This Boulder Boot option incorporates both 1200 denier nylon and high-quality leather in key locations throughout the upper. This combination of materials makes for a comfortable and durable boot that stands up to the rigors of the trail. This version of the Lems Boulder Boot is water-resistant.
Full Leather: The upper of this Boulder Boot option is made exclusively from soft and supple full-grain leather, which helps ensure optimal foot comfort as well as boot longevity. A sturdy, yet still lightweight option, the Lems Boulder Boot Leather is very popular among avid hikers. This version of the Lems Boulder Boot is water-resistant.
Waterproof Leather: This premium version of the Lems Boulder Boot is, as its name implies, 100 percent waterproof. Possessing a gusseted tongue, breathable waterproof membrane, and full-grain oiled leather upper, this waterproof boot boasts a thicker gauge thread and an overall stronger outer construction, making it supremely tough and capable of combating a variety of climatic conditions.
Mid: The Boulder Boot Mid, which comes in both vegan and leather options, is a lower cut version of the standard Boulder Boot and comes with an ultra-thin (0.8 mm) and sustainable cork footbed for enhanced foot comfort. Because of its lower-cut design, this version of the Boulder Boot is perhaps the most packable of all, making it exceptionally easy to stow in a backpack or suitcase.
The Lems Boulder Boot version you select may largely depend on how you intend to use the boots. Those interested more in the fashion aspect of the boots may gravitate toward the nylon or nylon + leather option, though these can also work great on the trails too. The leather options are excellent for treks of all lengths and durations and stand up particularly well in challenging environmental conditions. The Boulder Boot Mid, with its lower-cut style, offers you a different look but the same beneficial design features and versatility as the original Boulder Boot.
Compatibility With Other Footgear
The Lems Boulder Boot pairs nicely with other footgear intended to promote optimal foot and toe health. The Boulder Boot's roomy toe box and completely flat sole from heel to toe allows you, the wearer, to incorporate a wide range of other beneficial footgear, including Correct Toes toe spacers, Injinji toe socks, Pedag metatarsal pads, Naboso insoles, and Tuli's heel cups, among other items. You can use these items individually with the Boulder Boot or altogether, as a comprehensive approach to rehabilitating your foot and toes. To best accommodate all this helpful footgear, especially Naboso insoles, we suggest removing the included (optional) insole.
Using the above items in conjunction with the Lems Boulder Boot offers the possibility of profound and enduring foot health benefits in addition to the restoration of normal foot and toe anatomy and function. With this footgear combination on your feet, it's common to experience some observable foot health gains quite soon after adoption, including a certain degree of toe realignment and toe spacing, with additional gains in foot health and function occurring over the span of many weeks and months.
In using this combination of footgear, many people also experience a sense of increased foot strength within the first few weeks of use. Weight-bearing with the full suite of natural footgear on your feet, especially in the first few weeks and months of use, may yield the sensation that your foot has undergone a strenuous workout. This is a normal sensation and indicates that your foot is undergoing important adaptations. Pain is never a normal sensation, however, and so if you're experiencing discomfort with some or all of the footgear (which is rare), your best bet is to temporarily discontinue use and consult a foot care professional in your area. A gradual and measured introduction of natural footgear is a key consideration in achieving the best possible outcomes.
SHOP HELPFUL FOOTGEAR
Sizing Advice
To get the most out of your Lems Boulder Boots, the manufacturer recommends that you order your normal US shoe size (except for the Waterproof Boulder Boot, for which they recommend ordering a half-size larger than your usual shoe size). For example, if you normally wear a women's US size 8 shoe, consider ordering an 8 in the Lems Boulder Boot (or an 8.5 in the Waterproof Boulder Boot). Or, if you normally wear a men's US size 11 shoe, consider ordering an 11 in the Boulder Boot (or an 11.5 in the Waterproof Boulder Boot).
If you are between sizes, order up to the next available size. If you're on the fence about what size to order, consider ordering both sizes and then simply return the size that doesn't fit as well for a refund. This page provides in-depth instructions on how to measure your foot and goes into greater detail about how to determine your optimal size in the Lems Boulder Boot.
Sizing Tip #1: To create additional roominess within the boot, we suggest removing the included (optional) boot liner/insole; this action does not, in any way, affect the performance of the boot.
Sizing Tip #2: Correct Toes toe spacers will often add width and length to the foot. If you're planning to wear Correct Toes with your footwear, we recommend sizing up, especially if you are on the border between sizes.
SHOP LEMS BOULDER BOOTS
Men's vs. Women's Models
The Lems Boulder Boot is designed for all sets of feet and does not incorporate any men's- or women's-specific design features. Given the unique anatomy that exists between men's and women's feet, the Boulder Boot does a good job of accommodating these differences and most people find the fit to be appropriate, regardless of foot and toe shape or proportions.
Considerations
While it's true that the Lems Boulder Boot boasts an excellent design and comfortable environment for your foot, there are some aspects of this boot that could, in our opinion, be tweaked slightly to turn this already excellent boot into a stellar one. Here are the main considerations for you, as a consumer, to ponder when deciding whether or not to give the Lems Boulder Boot a go:
Toe Box Width: One of the most salient features of the Lems Boulder Boot is it's very generous toe box width. Though it's wider than most other boots out there on the market, there are some sets of feet for which it is still not wide enough. Those who have very wide feet or very thick toes may still feel some encroachment by the boot's toe box on the first and fifth toes. Tip: This encroachment can usually be eliminated by using the FootFitter Shoe Stretcher to create some additional roominess in any problematic areas.
Toe Box Shape: The toe box shape of the Boulder Boot—though far better than most options available to consumers—approaches anatomical perfection but doesn't quite achieve it. In our opinion, the toe box shape of this largely unobtrusive boot could be enhanced with a slight widening around the big toe and less angulation around the fourth and fifth toes. The latter, in its current form, tends to encroach on the fourth and fifth toes in certain sets of feet, and squaring off this part of the toe box a little bit would make it even more accommodating.
Insole: We find that shoe liners or insoles are, in most cases, an afterthought included by manufacturers to satisfy the commonly held belief by consumers that insoles are imperative. And though insoles may improve footbed comfort in some shoes, we have found that the Boulder Boot's insoles are largely unnecessary. Indeed, the experience of wearing the Lems Boulder Boot is, in our opinion, perfectly fine without the liners and may, in fact, be more comfortable this way. Removing the included (optional) insole helps open up additional space within the boot (including in the toe box) and improves ground feel.
Traction: Traction or grippiness is something that many people give serious consideration to when choosing a hiking or walking boot—and for good reason. Though it was never intended to be a true mountaineering boot, the Lems Boulder Boot just doesn't perform as well as some other boots in snowy or slippery conditions. In wintry conditions such as these, the boots can benefit from the addition of a traction aid, which can make a big difference. One thing that actually works in the Boulder Boot's favor when it comes to traction and stability, however, is the increased surface area of the sole that's in contact with the ground (thanks to the wider toe box). For some users, though, this may not be an adequate compensation for the relatively smooth and non-grippy soles incorporated into the boot.
Blistering: Blistering is a common (and frequently ongoing) problem for those who wear conventional hiking boots. Fortunately, the Lems Boulder Boot is not a major offender when it comes to causing blisters, but it is possible that you may develop a small blister at the back of the heel (on both feet) after the first use or two. These blisters typically heal within a few days to a week, the skin in the affected area toughening up all the while. After the blister has healed, there is usually no further blistering that occurs with subsequent use of the boots. To prevent this initial blistering and the resultant downtime, consider using a moleskin or other such durable bandage placed over the back of your heel. We also recommend keeping those initial boot-wearing sessions to relatively short durations to avoid any unnecessary or excessive discomfort due to blisters.
Cold Weather Use: Many people wonder if the Lems Boulder Boot is a true four-season boot, and the answer is: It depends. With a sole thickness of 9 mm, this boot puts a relatively small amount of material between your foot and the ground, though it still does insulate and protect your foot quite well. We've used this boot in 20 degree Fahrenheit weather, or about minus 5 degrees Celsius, without any problems (we recommend not wearing Correct Toes in combination with the Boulder Boots in these low temperatures, however, as the device can get quite cold next to the toes). If you plan to use this boot during the extremely cold winter months, be sure to use a thick wool or other very warm sock to keep your toes warm. In order to accommodate such a thick sock, you may need to go up one size in the boot.
Donning Process: While definitely not difficult to don, the Lems Boulder Boot can be slightly challenging to get on when using it in combination with other helpful footgear. This is particularly true as it concerns wearable metatarsal pads. It sometimes occurs that, when trying to put your foot into the boot while using a wearable metatarsal pad, the pad will shift from its optimal location just behind the ball of your foot to a position that's more in the middle of your main foot arch. This pad location can be somewhat difficult to adjust once the boot is on, but not impossible. For those concerned about this, it might be a vote in favor of using Pedag metatarsal pads instead. Also, "no-tie" laces can help with the donning process and make for a smoother transition into and out of the boots.
Adaptation Time: One key consideration that any user needs to take into account when switching from conventional boots (with their many injurious design features) to a more minimalist-like boot, such as the Lems Boulder Boot, is the adaptation period that occurs, and that signals the onset of the foot and toe rehabilitation process. What this means is that, for most individuals starting out with the Lems Boulder Boot, it will take some time for the feet to adapt to the relatively thin and flexible soles. It will also take some time to build up the foot strength and stamina to wear these boots for prolonged periods. We recommend that anyone transitioning to the Boulder Boot or footwear that's similar read our article entitled How to Transition to Minimalist Shoes.
The above are some key considerations to ponder when it comes to the Lems Boulder Boot. None of these things may be dealbreakers in and of themselves, but they are all important to assess and weigh when determining whether or not the Boulder Boot will be right for you. Overall, the Lems Boulder Boot is a fine option for most people, most of the time. We do feel, though, that incorporating the above points into the design could turn an already excellent boot into a stellar boot.
Summary
Trail tested and urban adventure ready, the Lems Boulder Boot offers you stunning versatility the likes of which are seldom seen in the world of footwear (especially the world of active outdoor footwear). These boots do what all shoes and boots ought to: Provide a pleasing ornamental dressing for your foot while largely staying out of the way of your foot. Indeed, you can step into your active life with confidence while wearing the Boulder Boot, knowing that each footfall is helping to build a stronger, more resilient foot. With its lightweight design, completely flat sole from heel to toe, and Correct Toes compatible toe box, the Lems Boulder Boot is well-suited to anyone hoping to achieve optimal foot health while experiencing all the best that nature has to offer.
The Lems Boulder Boot scores a 4.4 (out of 5) on the NFAR scale, which puts it in the "excellent" range for foot-healthiness.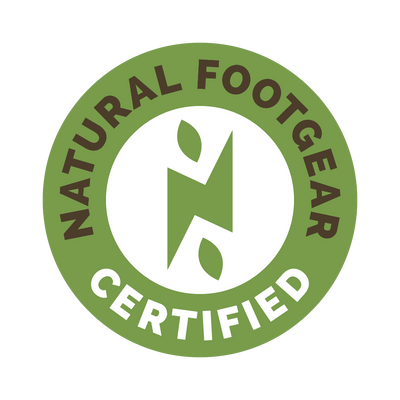 Natural Footgear Certified
The Lems Boulder Boot is Natural Footgear Certified, which means that it lives up to our strict criteria for what constitutes a healthy and beneficial natural foot product. In order to receive Natural Footgear Certification, products must conform to the key criteria we have identified as essential in supporting long-term foot and musculoskeletal health, and footwear must additionally score at least 4.4 out of 5.0 on the NFAR scale.
Disclosure:
We may receive affiliate compensation in connection with the purchase of footwear mentioned on this page (this doesn't cost you, the purchaser, anything, and it helps to keep Natural Footgear going). Even though we may receive compensation, we always give our honest opinions, findings, beliefs, or experiences on or about all models. See our Ethics Policy for more details.
Related articles:
Among minimalist footwear, the Lems Primal 2 is a true standout. Hailed for its foot-friendly design, comfort, and overall attractiveness,... Read more
The Lems Nine2five is an attractive, foot-healthy, lightweight men's Oxford dress shoe that's appropriate in both business and casual settings. In this product review, I'll highlight the... Read more