Lems Primal Zen Shoe Review
JUMP TO SUMMARY
After over a decade of success with the Primal 2, Lems has now introduced a new iteration—a whole new model, really—to complement their beloved, zero-drop staple: The Primal Zen! With a similar yet modernized look, the Primal Zen is a reimagined Primal 2, equipped with a bit more cushioning and a slightly wider toe box. The flexible injection-blown rubber (IBR) outsole is ideal for a wide range of activities, and an updated foot wrap improves on the sock-like fit Lems wearers have grown to love.
Weighing about 8 ounces per shoe, the Lems Primal Zen is breathable, versatile, and meets our criteria for a functional, foot-healthy shoe. These comfortable and lightweight shoes won't weigh you down, and they are supremely packable thanks to their flexible sole and upper. Based on our early observations, it appears that the Primal Zen is every bit as durable as its cousin, the Primal 2. And there are both vegan and non-vegan (i.e., suede) options available in the Primal Zen, which makes this shoe accessible to a wide swath of potential wearers.
Read on for our full review of the foot-friendly Lems Primal Zen!
What Are the Notable Design Features of the Lems Primal Zen?
The Lems Primal Zen possesses an abundance of design features that help separate it from other similar models on the market, the three most important of which are the following:
Wide Toe Box: Along with being flat-soled, the most important feature of a foot-healthy shoe is a wide, anatomical toe box. As mentioned above, the Primal Zen's toe box is actually slightly wider than the Primal 2, which means that your toes will have plenty of room to splay naturally. Even those who have exceptionally wide feet will find the Primal Zen accommodating. Compatibility with Correct Toes is essential for those addressing foot and toe problems, and the Primal Zen is up to the task. With a wide outsole and customizable lacing, the Primal Zen is well-suited for a range of foot shapes.
Flexible Sole: The Primal Zen's IBR outsole is about as flexible as a sole can be without compromising durability. As you move, your feet should be able to react to the ground naturally, and while the Zen's sole feels a bit burlier than that of the Primal 2, it still allows for optimal ground feel and maneuverability. Whether you're moving on paved surfaces, gym floors, or packed trails, the Primal Zen provides a barefoot-style experience that promotes foot strengthening and a natural gait.
Zero-Drop Platform: While Lems has added a marginal drop to some models in their lineup (Mesa, Trailhead), the Primal Zen remains true to the barefoot ethos. With absolutely no difference in stack height from heel to toe, these shoes provide a truly level platform to enable optimal foot form and function. Strengthening your feet on a flat surface, especially when weight-bearing, is integral to achieving and maintaining lifelong foot health. With its improved sock-like fit and slight increase in cushioning (relative to the Primal 2), the Primal Zen excels in the gym, making it an excellent option for foot and toe rehabilitation.
The above design features provide your feet with a solid and stable foundation upon which to operate, and they allow your feet to become strong and stable on their own. Let's now take a look at some of the novel features that appear in this, Lems' latest addition to its Primal line of footwear.
What New Features Does the Lems Primal Zen Offer?
It's clear that Lems is interested in providing customers with the best possible user experience when it comes to their footwear, and each new model Lems produces seems to offer something unique or distinctive. When it comes to the Primal Zen, here's what's new:
Gusseted Tongue: While this may seem like a modest upgrade, the Primal Zen's gusseted tongue almost completely eliminates the undesirable tongue slippage that sometimes occurs when you're active and on the go, and it helps keep debris (including trail debris) from entering the shoe. Integrated into the shoe's lining, the gusseted tongue gives the shoe more of a sock-like, customizable fit and feel. As mentioned above, this allows users with unique foot shapes the ability to tighten or loosen the laces as desired to achieve a snug, personalized fit around the ankle and instep.
Microfiber and Air-Mesh Upper: The Primal Zen's upper material enhances foot comfort and offers breathability where you need it the most. As with any wide toe box shoe, the space allotted for toe splay also creates an ideal place for heat to escape. The mesh area located atop the Zen's toe box promotes airflow above your forefoot, and because this is where your foot flexes as you move, it truly feels as though heat is being expunged with every step you take. We tested the Primal Zen in the high desert during the hot summer months, and we can attest that its breathability is second-to-none.
Couple these great new features with the foot-healthy design elements that are, by and large, characteristic of the Lems brand, and you have a shoe that excels on multiple levels, including in the realms of foot function and foot health.
SHOP LEMS PRIMAL ZEN SHOES
What Activities Is the Lems Primal Zen Shoe Suitable For?
Marketed as an "around town" shoe, the Lems Primal Zen is, we believe, far more versatile than advertised. We took the Primal Zen hiking, to the gym, on a boat, and, of course, around town, and we found that the tread's ribbed lugs are deep enough to give you traction on moderately steep hikes and wet surfaces. We also scrambled around on some rocks and found that the outsole's rubber provided adequate traction. The Primal Zen isn't touted as a "hiking shoe" per se, but for packed trails and standard day hikes, it won't disappoint.
In the gym, the flexibility and added cushioning of the Primal Zen mimicked some of the best fitness shoes we've worn. Whether we were doing lunges (you know we love us some lunges!), burpees, or dropping from the pull-up bar, we found that the sock-like fit of this shoe was sufficiently comfortable and breathable for a wide range of sweat-inducing exercises. Around town, the Primal Zen performs as expected and is a fantastic foot-healthy shoe for errand-running, shopping, and every stop in between.
Is the Lems Primal Zen a Good Minimalist Running Shoe?
While the Lems Primal Zen isn't marketed as a running shoe, it does possess nearly all of the features that a good minimalist running shoe ought to possess. The gusseted tongue makes it more ideal for running than the Primal 2, and the added cushioning, while minimal, does provide slightly more protection for the foot. In the middle of a circuit workout, our tester hopped on a treadmill, and the Primal Zens performed about as well as his usual go-to minimalist trainers. Also, the new foot wrap gives this shoe a snug, athletic fit around the ankle and instep, which our tester found especially reassuring when he upped the speed for some intervals.
That said, the tread isn't designed for long-distance running and would probably smooth out pretty quickly if used on pavement or treadmills on a regular basis. If you like jogging a mile or so before or after a workout, or if you like picking up the pace on flat portions of your walks or hikes, the Primal Zen has you covered. For more intense athletic pursuits, we'd recommend a minimalist running shoe with a tread tailored to your specific needs.
Do I Need to Transition to Wearing the Lems Primal Zen Shoe?
With 11 mm of cushioning (not including the optional 3 mm cork-topped insole), the Lems Primal Zen lands at the lower end of the stack height spectrum for "transitional" shoes and at the higher end of the spectrum for minimalist footwear in general. As long as you're committed to a step-wise approach, transitioning to the Lems Primal Zen shouldn't be a problem. If you have exceptionally sensitive feet or if you are dealing with a foot problem such as a neuroma, you may want a bit more cushioning beneath your foot when adjusting to a zero-drop shoe.
We almost always recommend pairing your foot-healthy shoes with Correct Toes toe spacers, Injinji toe socks, Pedag metatarsal pads, and Naboso insoles, as well as incorporating key foot training tools into your daily foot care routine. This not only improves foot and toe circulation and alignment, but it can also help activate the muscles and tendons in your feet that aid in the transition to a more natural gait. Many individuals these days are becoming more accustomed to thinner-soled conventional shoes, so if you're ready to commit to minimalist footwear for the long haul, transitioning to the Primal Zen shouldn't be a problem, especially if you also adopt the above-mentioned footgear.
SHOP HELPFUL FOOTGEAR
What Options Are Currently Available in This Lems Model?
There are currently two unique versions of the Lems Primal Zen available for purchase. Both versions are based on the same last, or foot mold, so the shape and overall construction of the shoe, as well as the fit and feel, are comparable across the two iterations. The principal difference between the two is in the upper materials used. The current available options are:
Vegan: The Primal Zen Asphalt, White Sand, and Woodland colorways have uppers constructed from super-soft microfiber material and air mesh, and they incorporate a 100 percent moisture-wicking polyester liner
, making them the three vegan options available in this model.
Suede: The Primal Zen Graphite, Ocean, and Sun Ray (pictured above) colorways also incorporate a 100 percent moisture-wicking polyester lining, but their uppers are made of durable yet soft suede instead, which makes them the three non-vegan options available in this model.
The Lems Primal Zen version you select largely depends, then, on your design preferences and/or your thoughts on vegan vs. non-vegan footwear. Whichever option you choose, you're almost certain to have a positive shoe-wearing experience given the accommodating nature of the Primal Zen and the freedom it affords your feet to flex, bend, and articulate the way nature intended.
What Size Should I Order in the Lems Primal Zen?
Lems' sizing recommendations depend on the specific model in question, and they have changed frequently over the years, so we always recommend taking a look at their sizing and specs page before ordering. Lems offers sizing recommendations for each model they produce (typically, to order either your normal US shoe size or a half-size up), so determining the best size for you is usually pretty straightforward. For the Lems Primal Zen, in particular, the manufacturer recommends that you order your normal US shoe size.
Some people prefer to have a bit more space at the ends of their toes, and so sizing up can be a helpful thing for these individuals. We also recommend considering the type of activities you'll be doing when determining the best size for you and whether or not you'll be using your Lems shoes in conjunction with other helpful footgear, such as Correct Toes. In general, we usually find it best for both athletic and casual wear to have up to a centimeter of space between the ends of the toes and the front of the toe box.
If you're not accustomed to wearing healthy-foot-shaped footwear, the wide toe box may feel overly roomy at first. As your toes begin to adjust and adapt, however, you'll find that the added room provides increased comfort, breathability, and foot position sense. It won't take long until your feet feel right at home in the more spacious toe box, and for many folks, there is no going back to narrow, tapering toe box shoes. Indeed, once you experience what true "normal" feels like when it comes to footwear, the idea of wearing anything else becomes rather unappealing.
SHOP LEMS PRIMAL ZEN SHOES
How Do Men's vs. Women's Versions of the Lems Primal Zen Compare?
The men's and women's versions of the Lems Primal Zen are designed on the exact same last, so you won't sacrifice foot-healthy features when ordering the women's option. With certain manufacturers, we recommend that women order the men's version in order to achieve maximum toe box width, but that's not the case with the Primal Zen. If you find that any of the men's or women's options aren't available in your desired size and color, you should feel perfectly comfortable ordering the other gender's version, taking into account an appropriate adjustment in size (up or down one and a half sizes, depending). For example, a men's size 8 is equivalent to a women's size 9.5, and a women's size 11 is equivalent to a men's size 9.5.
Are There Any Additional Considerations for This Shoe?
If you're looking for a foot-healthy shoe that excels in comfort and versatility, the Lems Primal Zen is tough to beat. With a low overall stack height and a zero-drop platform that lets your foot function on a level plane, the Primal Zen encourages foot and ankle stability and promotes a more natural gait. This shoe, by virtue of its flexible sole, also offers you the chance to naturally strengthen your various foot arches with each and every step you take.
If you aren't quite sure that the Primal Zen is right for you, keep in mind that Lems offers a generous 60-day window for returns (or exchanges) of like-new footwear, so you'll have the chance to try them on around the house and gauge whether they're applicable for your needs. And if you're transitioning to minimalist shoes for the first time, take a look at this helpful article to determine whether or not the Primal Zen will work for you.
The Lems Primal Zen: In Summary
For its intended uses and more, the Lems Primal Zen delivers an excellent footwear experience. The Primal Zen offers all the beneficial design features we appreciate in a foot-healthy minimalist shoe, including a generous toe box, a supremely flexible sole, and a zero-drop platform. At about 8 ounces per shoe, the lightweight Zen feels more like an extension of your body than an accessory. And like most of the offerings from Lems, these shoes can be folded in half or into a ball while still retaining their shape, meaning you can easily stash them in a carry-on, gym bag, or backpack when you're on the go.
With a number of stylish colorways (and vegan and non-vegan options) to choose from, the Primal Zen can be tailored to your needs without sacrificing visual appeal. While mesh uppers have traditionally been a feature of trainers and athletic shoes, more and more fashion-forward brands are incorporating breathability into their casual footwear. Lems keeps its finger on the pulse and consistently produces designs that are both eye-catching and functional. Overall, there isn't much more you can ask for in a shoe, and we fully expect to have the Primal Zen in our shoe quiver for many years to come.
The Lems Primal Zen scores a 4.7 (out of 5) on the NFAR scale, which puts it in the "stellar" range for foot-healthiness.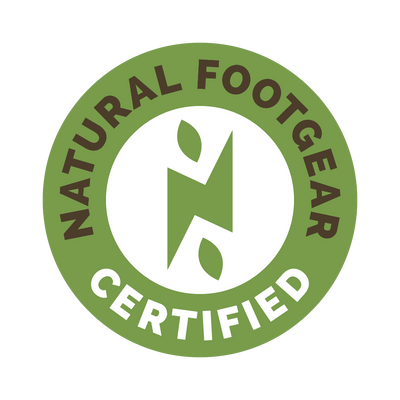 Natural Footgear Certified
The Lems Primal Zen shoe is Natural Footgear Certified, which means that it lives up to our strict criteria for what constitutes a healthy and beneficial natural foot product. In order to receive Natural Footgear Certification, products must conform to the key criteria we have identified as essential in supporting long-term foot and musculoskeletal health, and footwear must additionally score at least 4.4 out of 5.0 on the NFAR scale.
Disclosure:
We may receive affiliate compensation in connection with the purchase of footwear mentioned on this page (this doesn't cost you, the purchaser, anything, and it helps to keep Natural Footgear going). Even though we may receive compensation, we always give our honest opinions, findings, beliefs, or experiences on or about all models. See our Ethics Policy for more details.
Related articles:
Among minimalist footwear, the Lems Primal 2 is a true standout. Hailed for its foot-friendly design, comfort, and overall attractiveness,... Read more
When it comes to functional outdoor footwear, the Lems Boulder Boot is a true pioneer. Touted for its many impressive design... Read more